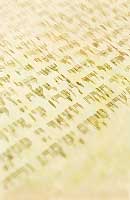 ---

A Spoonful of Spiritual Quotes, your weekly words of spiritual encouragement and wisdom, brought to you by Spiritual-Encyclopedia.com

Feel free to forward this email to a friend. If a friend DID forward this to you and if you like what you read, click here to subscribe.

---





A Vision of Jesus

This week's spoonful comes from Autobiography of a Yogi by Paramahansa Yogananda.

One night while I was engaged in silent prayer, my sitting room in the Encinitas hermitage became filled with an opal-blue light. I beheld the radiant form of the blessed Lord Jesus. A young man, he seemed of about twenty-five, with a sparse beard and moustache; his long black hair, parted in the middle, was haloed by a shimmering gold.

His eyes were eternally wondrous; as I gazed, they were infinitely changing. With each divine transition in their expression, I intuitively understood the wisdom conveyed. In his glorious gaze I felt the power that upholds the myriad worlds. A Holy Grail appeared at his mouth; it came down to my lips and then returned to Jesus. After a few moments he uttered beautiful words so personal in their nature that I keep them in my heart.



---
Weekly Inspiration
---
Claim your victory! Subscribe to
A Spoonful of Spiritual Quotes for words of spiritual encouragement delivered FREE to your inbox every week. Receive an instant gift when you subscribe!



---
Highly Recommended
---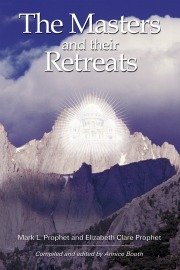 The Masters and Their Retreats
by Mark L. and Elizabeth Clare Prophet

The lives of the ascended masters, their incredible etheric retreats — temples and cities of light in the heaven world — plus instruction for safe soul travel during sleep, and how to get the most out of your etheric retreat experience.
The most comprehensive guide ever written — 500+ pages of authentic source material with pictures. A "must-have" resource for serious students, and a delight for those just discovering the ascended masters and their teachings.
Buy the softbound book:
The Masters And Their Retreats
Buy the eBook:
---