---
A Spoonful of Spiritual Quotes, your weekly-ish words of spiritual encouragement and wisdom, brought to you by Spiritual-Encyclopedia.com
---
Dear,


Here is one of the many wonderful quotes from Mother Theresa.

---
To show great love for God and our neighbour, we need not do great things. It is how much love we put into the doing that makes our offering something beautiful for God.
~ Mother Theresa


---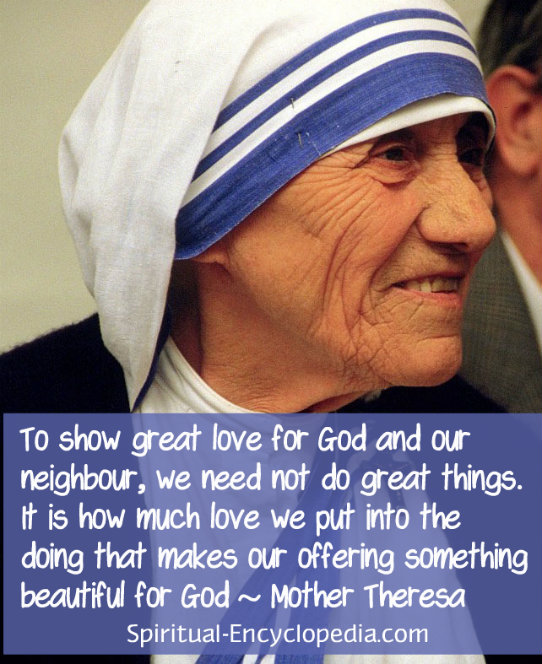 It's good to know that we don't need to do great things. Just small things with great love.

Many Blessings,
Patricia
---
PS.Here are our social media links to get more quotes and other good things
Follow us on Twitter.
And 'like' and follow us on Facebook
And follow us and add us to your circles on Google+.
---
PPS. Feel free to forward this email to a friend. If a friend DID forward this to you and if you like what you read, click here to subscribe.