---
A Spoonful of Spiritual Quotes, your weekly words of spiritual encouragement and wisdom, brought to you by Spiritual-Encyclopedia.com
---
Dear,
Profound Apologies
First of all I would like to offer a heartfelt and sincere apology that you have not received a Spoonful of Quotes in a few years. You may even have signed up but not received any yet!
Let Me Explain
Through a series of circumstances the Spiritual-Encyclopedia.com has been left dormant, but by God's grace has remained online for most of that time. So, here we are again.
My name is Patricia, contributing author and mother of Helen, the principle author of the site. Helen is a busy mother of a growing young family and now I have taken over the curation and will be sending out your weekly spoonful.
Hi! :-) [wave]
And We're Back with a Bang!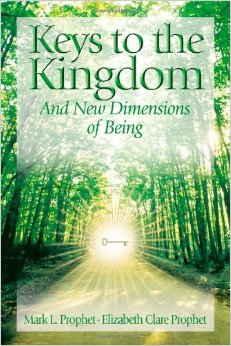 I have for you today not just one spiritual quote but a whole book! And you can download it for free! Well, to be precise there is a little something you need to do to earn it, but it's very painless.

It's giving your opinion on which title of a new book you prefer.

And you don't have to even give your email address (unless you want to be notified when the book is published.

So go here to vote on the title you prefer and download the wonderful book Keys to the Kingdom.

It's a great little book, jam packed full of nuggets of spiritual wisdom.

I've read it several times and I highly recommend it, especially as you can get it free!

Many Blessings,
Patricia

PS. I don't know when they'll take down the survey so why not go get that download now?

PPS. Feel free to forward this email to a friend. If a friend DID forward this to you and if you like what you read, click here to subscribe.