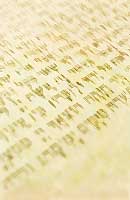 ---

A Spoonful of Spiritual Quotes, your weekly words of spiritual encouragement and wisdom, brought to you by Spiritual-Encyclopedia.com

Feel free to forward this email to a friend. If a friend DID forward this to you and if you like what you read, click here to subscribe.

---





The Prosperity Habit

This week's spoonful comes from Prosperity by Charles Fillmore.

In the great Mind of God there is no thought of lack, and such a thought has no rightful place in your mind. It is your birthright to be prosperous, regardless of who you are or where you may be. Jesus said to all men, "Seek ye first his kingdom, and his righteousness; and all these things shall be added unto you." This does not mean that if you belong to a certain church you will be prospered, for "righteousness" is not conforming to some particular religious belief but to the law of right thinking, regardless of creed, dogma, or religious form. Get into the prosperity thought and you will demonstrate prosperity. Cultivate the habit of thinking about abundance everywhere present, not only in the forms of imagination but in forms without.



---


Did you enjoy this email? Would you like to find out what you can do to help Spiritual Encyclopedia?

---



---
Weekly Inspiration
---
Claim your victory! Subscribe to
A Spoonful of Spiritual Quotes for words of spiritual encouragement delivered FREE to your inbox every week. Receive an instant gift when you subscribe!



---
Highly Recommended
---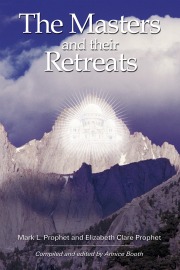 The Masters and Their Retreats
by Mark L. and Elizabeth Clare Prophet

The lives of the ascended masters, their incredible etheric retreats — temples and cities of light in the heaven world — plus instruction for safe soul travel during sleep, and how to get the most out of your etheric retreat experience.
The most comprehensive guide ever written — 500+ pages of authentic source material with pictures. A "must-have" resource for serious students, and a delight for those just discovering the ascended masters and their teachings.
Buy the softbound book:
The Masters And Their Retreats
Buy the eBook:
---