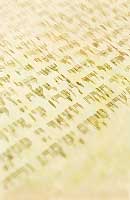 ---

A Spoonful of Spiritual Quotes, your weekly words of spiritual encouragement and wisdom, brought to you by Spiritual-Encyclopedia.com

Feel free to forward this email to a friend. If a friend DID forward this to you and if you like what you read, click here to subscribe.

---





The External Enemy

This week's spoonful is the words of His Holiness the Dalai Lama, from 'The Dalai Lama's Book of Wisdom', available from Snow Lion Publications.

We often speak of the external enemy. For example, in my own case, our Chinese brothers and sisters are destroying Tibetan rights and, in that way, more suffering and anxiety develops. But no matter how forceful this is, it cannot destroy the supreme source of my happiness, which is my calmness of mind. This is something an external enemy cannot destroy. Our country can be invaded, our possessions can be destroyed, our friends can be killed, but these are secondary for our mental happiness. The ultimate source of my mental happiness is my peace of mind. Nothing can destroy this except my own anger.



---
Weekly Inspiration
---
Claim your victory! Subscribe to
A Spoonful of Spiritual Quotes for words of spiritual encouragement delivered FREE to your inbox every week. Receive an instant gift when you subscribe!



---
Highly Recommended
---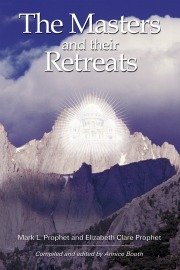 The Masters and Their Retreats
by Mark L. and Elizabeth Clare Prophet

The lives of the ascended masters, their incredible etheric retreats — temples and cities of light in the heaven world — plus instruction for safe soul travel during sleep, and how to get the most out of your etheric retreat experience.
The most comprehensive guide ever written — 500+ pages of authentic source material with pictures. A "must-have" resource for serious students, and a delight for those just discovering the ascended masters and their teachings.
Buy the softbound book:
The Masters And Their Retreats
Buy the eBook:
---