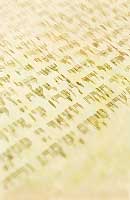 ---

A Spoonful of Spiritual Quotes, your weekly words of spiritual encouragement and wisdom, brought to you by Spiritual-Encyclopedia.com

Feel free to forward this email to a friend. If a friend DID forward this to you and if you like what you read, click here to subscribe.

---





The Secret of Balanced Living

This week's spoonful is taken from Autobiography of a Yogi by Paramahansa Yogananda.

My guru was standing motionless before me; I started to prostrate myself at his holy feet in gratitude for his having bestowed on me the experience in cosmic consciousness that I had long passionately sought. He held me upright and said quietly:

"You must not get overdrunk with ecstasy. Much work yet remains for you in the world. Come, let us sweep the balcony floor; then we shall walk by the Ganges."

I fetched a broom: Master, I knew, was teaching me the secret of balanced living. The soul must stretch over the cosmogonic abysses, while the body performs its daily duties.



---
Weekly Inspiration
---
Claim your victory! Subscribe to
A Spoonful of Spiritual Quotes for words of spiritual encouragement delivered FREE to your inbox every week. Receive an instant gift when you subscribe!



---
Highly Recommended
---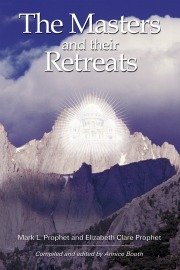 The Masters and Their Retreats
by Mark L. and Elizabeth Clare Prophet

The lives of the ascended masters, their incredible etheric retreats — temples and cities of light in the heaven world — plus instruction for safe soul travel during sleep, and how to get the most out of your etheric retreat experience.
The most comprehensive guide ever written — 500+ pages of authentic source material with pictures. A "must-have" resource for serious students, and a delight for those just discovering the ascended masters and their teachings.
Buy the softbound book:
The Masters And Their Retreats
Buy the eBook:
---