A Spoonful of Spiritual Quotes
Do you enjoy reading spiritual quotes?
Would you like to find a spiritual boost in your email inbox every week?
Great! A Spoonful of Spiritual Quotes is just for you.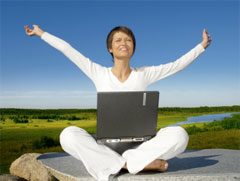 Each week's email features a different quote - some short, others a little longer. There are encouraging stories of the astonishing effects of prayer and other divine interventions, inspiring poems, spiritual guidance on practical topics like relationships and careers, accounts of near-death experiences, an occasional morsel of philosophical reflection, and much, much more.
All are carefully chosen to help you along on your spiritual path, giving you a little boost of encouragement to keep on keeping on.
You will also receive a special thank you gift, just for subscribers - a printout with short messages of spiritual encouragement that you can cut out and put in a special box, ready to pull out at random and read when you need a boost. There's enough uplifting messages to choose one every day for a whole month.
How can you receive yours? Subscribe for free today!


I hope you'll enjoy the series and get just what you need out of it. Try it out for a few weeks and if you decide it's not for you, feel free to use the unsubscribe option that you'll find at the end of any email.
I am very strict on privacy and anti-spam - your details will not be sold, rented or used in any other way than to send you A Spoonful of Spiritual Quotes every week. So you can subscribe with confidence!

Read the spiritual quotes that have been sent out so far


Return to Spiritual Encyclopedia HOME page