Spiritual Encyclopedia:
The Background Story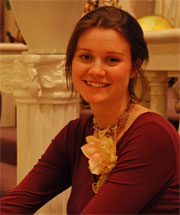 Hello! I'm Helen Beaufort, principal author of Spiritual Encyclopedia. I'm a British native but I currently live with my American husband and my two little ones in Louisiana, USA.
I've been on a spiritual path since birth, pretty much. My patient mother, quite the spiritual seeker, took me and my sister along on her winding quest until we were old enough to rebel. Of course, it didn't take us long to realize that we actually liked spirituality too!
Now that I'm an adult living my own spiritual life I feel it's a good time to share some of what I've learned (and am ever-learning!) with you. I'm not a 'guru' or spiritual teacher. I'm an adventurous young woman, having fun on a spiritual path and hoping I can inspire you enough to join me on the trek.
I created this Spiritual Encyclopedia so that you can find the answers you're looking for, all in one place. It's a reference I would have liked access to during my mother's seeking years, and the years I spent finding my own footing on the path.


---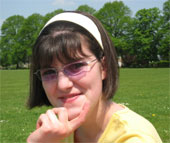 Claire Battersby is a contributing author on Spiritual Encyclopedia, and also my little sister. Not so little any more, Claire is a qualified and experienced nanny in London, UK.
She is an active member of the international young adult spiritual group Knights and Ladies of the Flame and enjoys pursuing her spiritual path with like-minded friends. Claire also enjoys sharing her repertoire of child-friendly tips and techniques on her own website, Clever Toddler Activities.

---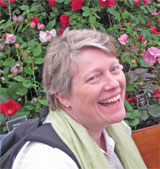 Patricia Hope is a contributing author on Spiritual Encyclopedia and also my dear mother. She has always been a special fan of angels so I put her in charge of the Archangels series. It's the site's most popular section so I guess she must be good at it!
After many years of being a primary school teacher in England, Kuwait and the USA, Patricia now works online from her home in Somerset, England. As an EFT Practitioner, she holds individual and group EFT sessions, both in-person and over the phone. Learn more here.
Not to be outdone by the success that my sister and I were creating with our websites, my mum decided to get her own SBI! subscription, and she's now developing one of her many passions - helping people discover how to be happy, with her new website Towards Happiness.


Leap joyously from About Us to Spiritual Encyclopedia HOME page